DiSAC develops and maintains qualification standards to ensure that South African Mediators and Arbitrators are properly trained, assessed and qualified.
In order to qualify as a mediator or arbitrator you have to:
1) Undergo training. The training should have certain minimum content, and be presented by people recognized as trainers in the field
2) Be assessed as being competent by someone qualified to do this, and
3) Meet certain qualifying requirements, such as not having been convicted of  a crime involving dishonesty. [Age or specific tertiary qualifications are not normally required, though in the absence of the latter you may be required to undergo additional training.]
The Standards and minimum requirements are set out below.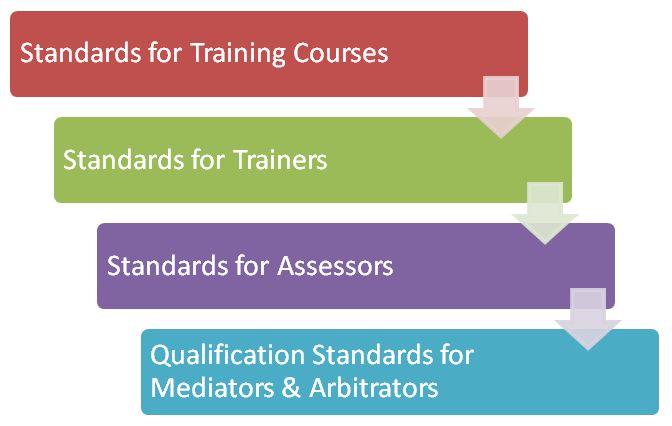 The DiSAC Qualification Standards
Standards for Training Courses
DiSAC has adopted the following standards:
Standard for General Commercial Mediator Training
Details of Accredited Training Courses can be found here.
Standards for Trainers & Assessors
DiSAC has adopted the following standards:
Standard for Mediator Trainers
Standard for Mediator Assessors
Qualification Standards for Mediators & Arbitrators
DiSAC has adopted the following qualification standards:
Qualification Standard for General Commercial Mediators